What is a Fake Chat scam?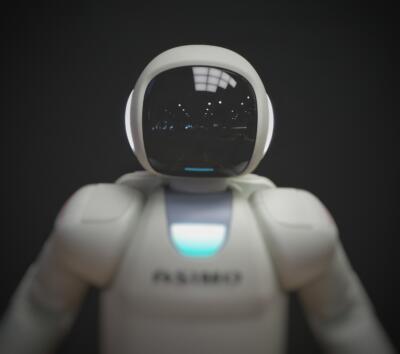 A fake chat is a well-known method in the online dating business to rip off users of a dating website. Besides the subscription trap and the love scamming like the Nigeria connection, the fake chat it is one of the three most used strategies for to scam a customer. But the basic of the fake chat scam is actually nothing bad or non-reputable as on some other online platforms the moderators are even necessary to keep the conversations at a certain level.
A moderator is a person that guides a conversation but does not have an own opinion about the discussed topic. A debate moderator is very common in every discussion round like political or social talks and the moderator plays an important role to lead the conversation in an exact direction. That means that the moderator is responsible for a fair exchange of views and that the participants hold their time limits. The moderator also asks questions from time to time to get more detailed information about a certain point in the opinion of one participant so the listeners of the talk can follow. So far to the origin of a moderated chat.
Fake operator operates a great number of fake profiles
A moderator on an online chat is also something normal and does not have to necessarily be a part of a scam. They are used on every social media platform and can even take similar duties like the customer support. So an online moderator is also present on a reputable online dating website. The difference between a normal moderated chat and a fake chat scam is that the user of a reputable dating platform knows about the moderated chat. Additionally the profiles of the moderators are clearly marked plus the operators of the moderator profile do not start a conversation and act like a fictitious person.
The fake operators of a non-reputable dating website on the other hand act in the very opposite way. In this case one fake operator operates a great number of fake profiles. The fake profiles are not clearly marked as such and the fake operators to not identify themselves as a fictitious person at the beginning of the chat. There are some companies in the UK that operate many hundreds of fake chat scam dating platforms. The principle is usually always the same. Only the names, the design and the incentives are different.
Some fake chat platform advertises with the promise that all accounts of all members are checked detailed by the operator or they give the promise that the customer does not have to fear a subscription trap.
We recommend one of our winners!
We recommend one of our winners!
Where do the moderated dating portals get their customers from (Catfisher)?
a) Contact Brokers advises new costumers
The scam always happens on the online dating website itself. The user had to pay per sent message or has to pay for a subscription for a premium-membership to be able to send a message. In any case the customer of a non-reputable platform will only reach a fake profile of a fake operator. But before the rip off can take place the operators have to take action first. They use social media platforms or e-mail to make the first contact. This kind of scam is known as catfishing.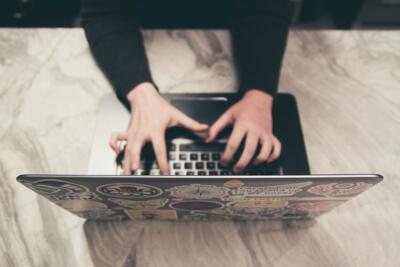 Contact broker are usually employees and freelancers who recruit new customers for the operators. The contact broker register on different online contact markets which are generally free. Usually female users can register there for free.
The contact brokers create those free online contact markets a certain number of Profiles. Usually the profiles show the picture and further information of attractive women. The next step is that the contact broker either waits to be contacted or makes the first step and enrols other users via the created profiles. If the contact broker receives an answer from another user he will ask for the mail address as soon as possible to keep the conversation more private via e-mail.
The contact brokers will try to get the private e-mail address
The procedure is similar on the advertising markets. It also starts with an interesting profile that is created to roll free ads. As soon as the profile receives a message the contact brokers will try to get the private e-mail address. Again the contact broker will make the first step to contact the customer directly. They attract the costumer with an interesting text and ask more or less directly for the e-mail address.
The contact broker continues with this procedure to collect around 100 e-mail addresses. The next step is that he will write all users a kind and interesting message. Usually it is just a long text with a few pictures.
Some samples of content broker
The message of the contact broker will also mention a certain chat room which is moderated and not for free. If the costumers prefer a free contact market the contact broker will reply with typical excuses. Some of them are:
"… I already had bad experiences with other chat rooms and I know this one very well."
"… Only in this one you can also see my pictures even erotic ones, if you like."
"…  This chat room has no spam plus we can keep it more private."
It is not uncommon that the contact broker will not reply to the question if he got the e-mail address from a certain contact market and will simply write:
"… We had a chat some time ago …"
"… I found your email address in my spam folder…"
An example for such a message of a contact broker:
"Hi, there how are you?
We chatted some time ago.
I am the Susanne, do you remember me?
At the moment I'm single and looking for some excitement. What about you? I still live alone and am still in the same area so it is not too far away from where you live (-;
Now I have a puppy and I'm still working as a nurse. You would make me very happy if you answer me and happier if we finally met. I still have your pictures in my head and I imagine that something very special could happen between us. If you feel the same way and want to meet up do not reply to this email as I will have to change my mail account soon. It is easier for both of us if you check out www.liebe110.net and search for Susanne4X.
One good thing is that you can also see all my sexy pictures on that platform straight away.
Well then I hope to hear from you, see you soon.
Your Susanne"
Bots for advertising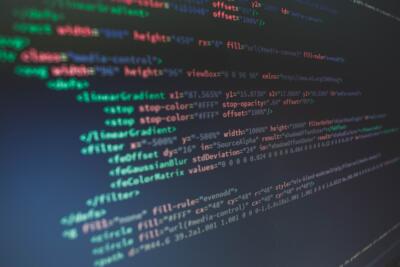 This kind of advertising also works perfectly automated. So-called bots can create automatically profiles on online contact markets and send such messages to hundreds of people in just a few seconds. The goal is the same to collect as many mailing addresses as possible but such bots are more efficient.
The costumer will be contacted again and again until they finally register at one of the contact markets. A contact broker earns his money by commission which is between 30% and 50% of the amount that the user will spend in the following six months on a moderated scam online dating webpage.
If it is a professional contact broker and the scammer may use bots to create the accounts and messages as well. This way the contact broker can easily make a small fortune in a short time as some of the users spend one thousand Pound or even more.
b) New customers with Google AdWords
A great number of the rip off operators advertises their dating portals with Google AdWords or AdSense.
As the profit margin of such scam webpages it is usually very high so, the operators of moderated chat rooms can easily afford to spend a big amount of money for ads to catch new costumers. They have much more financial possibilities than other competitors which do not scam the costumers. This creates a huge advantage for them in the online market.
c) Further advertising
Banners, spam mails, bought fake traffic, affiliate marketing and so on
We recommend one of our winners!
We recommend one of our winners!
How are the customers paid or animated?
Contact writers / Catfishers are the animators, moderators, agents or fake operators that will write messages in a chat room. Their part of the rip off is to encourage the users to buy credits or to subscribe to a webpage. The fake operators first create and later then operate the fake profiles to lure the victim in the rip off. For that they usually use a fictional names and profile pictures of models. Another way to get the right images for fake profiles are profiles on social media websites or sharing platform like PixaBay.com where people upload their pictures and illustration without any copyright.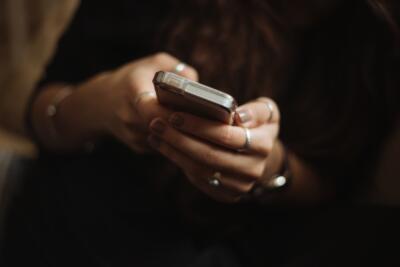 Probably the easiest way to find out if a profile is a fake is by using a search engine. You can either insert the name of the user and may find another person behind the same. But the picture search is more accurate. Just paste the profile picture of an apparently fake profile into a search engine. The profile pictures of fake profiles are usually professional pictures of non-popular models from East Europe.
Difference between scammers and operators
There is a difference between the fake personality which is used by the love scamming like the Nigeria content and the fake profile of a fake chat scam dating website. The scammers of the love scamming mostly use a fictional name, or falsely take on the identities of real, trusted people such as military personnel, aid workers or professionals working abroad.
The strategy to scam the user is to write erotic messages and repeatedly suggest dates. Of course, such a romantic date will never happen. The goals of the contact writers are to keep the users in a good mood, create traffic on the webpage and encourage the customer to pay again and again for coins or subscription.
Examples of fake operators
The fake operators on a fake chat website will express strong emotions in a short time. On the one hand they will promise a hot first date and even a relationship but on the other hand it is not possible to get in touch with each other via another platform. No private phone numbers or profile names of social media platforms will be provided. This is clearly a contradiction in terms. As it is usually not possible to find a single real person on a fake chat dating platform an arranged date will never happen in real life. The fake operators will reply with excuses like:
"…I am a nurse and have a special shift or an emergency"
"…Someone is terribly sick or even worse"
It is very common excuse that "she" had already a few bad experiences with online dating, was stalked by her ex or comes up with some other sad story. That is also her reasons why she has no Facebook or other social media and wants to keep the conversation on a certain online dating page which is not for free. It is often claimed that it is safer and more anonymous if the chat room is paid. This can go on for a few messages, a day or for a very long time. There are customers who spend more than 1.000 Pound on such rip off webpages and fake conversations.
Be careful
It is not just the loss of a lot of money which makes fake online dating be a big shame. The contact writer exploited the loneliness of the customers who may nearly get addicted after a while. There are a lot of men and women in the world that have various difficulties to find a partner and feel sad because they are lonely. A big number of the customers of such scam online dating pages are divorced or widowed. If they chat they feel kind of good and understood as someone talks to them on a daily basis. That gives them the chance to speak about their problems, worries and concerns or even about their broken heart. It would be a great thing but the problem is that they are chatting with a person who does not exist. And that they don't know or even if they did they do not want to admit it at a certain point.
The moderated dating webpages is a small industry in the UK.
In the UK there are more than 100 companies that operate more than 1.000 webpages. Several thousand animators work for the operators mostly in separate call centres. It is common that the contact broker and contact writer are located in Switzerland, Turkey or Kosovo. The locations of the operators company are mostly Malta, Cyprus or Hong Kong. They chose such countries to save taxes and the locations; additionally it may bring the advantage for the operators. So they do not have to apply the common terms in Great Britain. Of course the rip off does not work for ever. After a while the customer will notice the scam but then it is already too late and the money is gone.