Test winner in the Gay & Lesbians area
We have tested them extensively and strongly recommend them!
For details, please call the corresponding reports from our test winners.
Our test winners at a glance
Online dating for homosexuals
Even though it might surprise you a little bit,  lesbian and gay dating platforms on the internet had been around for more than 20 years  not  since yesterday. Although the number of online dating portals is much smaller compared to the number of heterosexual dating platforms there are still some very good lesbian and gay online dating websites. In the following article you will find out what alternatives are available to  you, what to look out for and why online dating is a great thing for everyone.
Love is for everyone!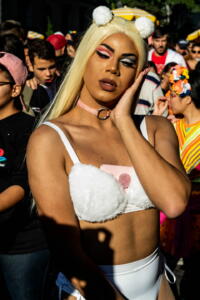 First of all there is the often asked question about the differences between online dating websites for hetero- and homosexual singles. The answer is of course  there are no differences. The platforms work in the  same way as the offer is basically the same. One good example for that is our test winner for lesbian and gay online dating named GayParship. This is more or less a single dating agency for homosexual singles, but it is a part of  the dating website called Parship. The dating platform Parship on the other hand is our test winner in the category matchmaker for heterosexual singles. The offer of the portal is not really different but the target group is  different of course.
Regarding to the differences in point of view on an online dating platform for heterosexual and homosexual singles is one thing to mention. Every good and trustworthy dating portal shows a statistic that shows the success rate. This success rate tells you how many singles have met and have got to know each other through this certain website. The difference is that the success rate of lesbian and gay online dating platforms is usually a little bit higher than the rate of dating websites for heterosexual singles. This is probably due to the fact that homosexuals are simply more open-minded. While many heterosexual singles are stuck to clichés and old-fashioned relationship roles of the female and male. Homosexual singles are in generally more open-minded. There is a higher chance that two gay or lesbian users will meet each other that have  similar ideas, preferences and interests. The success rate also shows that less time passes until the two  have met.
But which websites are suitable for gay singles?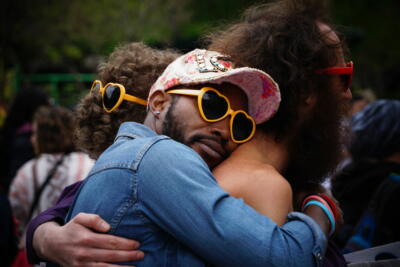 The answer is that there are many alternatives and you have the agony of choice. But you need to know the signs of a good and reputable website and the signs of a  rip off platform. This includes of course knowing the dangers of dating online. Keywords are the subscription trap and  rip off by professional animators and fake profiles. In order not to go beyond the scope of this article, we do not want to mention all dangers and risks of online dating now. However, in short, we recommend that you read tests, experiences and reviews of one certain dating platform before you create an account and especially before you make any type of purchase. If both customers and testers agree and testify the good quality you can start without hesitation. A big members area with active users is also very important that there is a chance to meet the one and only. If there are not enough active users, the portal itself can be the most beautiful one  online but you will still have no chance for success
Meanwhile online dating is a normal thing and many people of  all ages use it. There are platforms for all kinds of fetishes and usually even for each fetish several good alternatives. There are dating portals for seniors, younger people and so on. So there are  lots of choices for all target groups and for every need there is a website that is our test winner. There are even a lot of portals that makes it easily possible to cheat on your partner. Those websites are available for homo- and heterosexual orientations. So in a nutshell there is a very large number of good lesbian and gay online dating platforms. Among them are also those that lump hetero- and homosexual members together. This is very nice as  you can get in contact with all kinds of people plus it is perfect for bi-sexual orientated people.
How to recognize a good dating platform?
A good dating platform can be found easily in any case. There are  plenty of choices and many of them offers are very good. However, it depends on what you are looking for. Generally, a distinction is made between a matchmaker website, a singles dating platform and a casual dating portal. On a casual dating portals it is mainly about one time dates that are absolutely casual. No boundaries are made and no feeling are wanted or needed. Single dating platforms offer their members the possibility to exchange their feeling and thoughts plus the chat between two members get hot in a short time and it becomes  a date relatively quick. Even love can be found on a single dating website. A matchmaker website is a serious dating portal with sophisticated singles, who do not want short stories, but a long relationship and the partner for life. The different gay and lesbian dating platforms are developed for different purposes and desires. That means it depends strongly on what you are looking for and what you expect of the platform regarding how satisfied you will be with a particular website and its offer.
The search for a partner can be quite difficult but it does not have too. Dating online is much easier compared to real life especially if you don't meet people in your immediate surroundings with the same mind, needs and desires. This is especially the case in rural areas. But for people who are looking for something, this can also happen in bigger cities. This might be the biggest advantage of online dating in general. The search is very easy and it is much more likely that you will meet a person who shares your interests and preferences. You are no longer geographically restricted and you can be sure that the members of a lesbian and gay dating site are logically gay.