Being single can be great if you want to be alone. But if you are looking for a relationship, a casual date or the right partner to spend the rest of your life with, online dating might be a great choice to search. Flirting online and arrange an appointment with a person on the internet is excellent. It brings many advantages and makes many things more comfortable. But as always, there are two sides of the coin. Online dating can be risky if you don't know how to check a dating platform for its trustworthiness. It happens quickly, and you might end up on a portal that will rip you off. In the following article we will show you the significant advantages of online dating, but only the risks that come with it.
Love can be a tricky game. Especially if you are looking for the right person and have no idea how online dating works. Then you might fall for one of the many tricks of cheeky operators. Regard to a statistic; there are about 50 million people single in the US. A big part of them is looking for the right person online. So, the number of dating platforms is vast. Sad but true, a big part of them are not recommendable. Some of them deliver bad service, too high costs or to less active members from your region. In a nutshell, the chances to find the right match for you are quite low. But, there are also the cheeky once that scams you.
We recommend one of our winners!
We recommend one of our winners!
Fake chat and fantasy cuties
Many people are looking for someone to realize all fantasies finally. Those fantasies can be about how a daily relationship should look like or more specific, like unique thoughts about how to spend a romantic time together. If you find a dating website and read about entertainment or fantasy cuties, be aware, this might be a scam.
In general, this is a complicated topic. A dating website is not for entertainment. If a dating website uses chat moderators, it does not have to be a scam. That appears, if the user knows about the fact that chat moderators are active in the chat room, the chat moderators will identify as such, and their profiles are also marked. But most of the time, the customer does not know about the moderated chat. Then it is called a fake conversation.
A fake chat is in the terms and conditions. You can recognize a scam in a few different ways. First, you can read the terms and conditions exactly word by word. There are some keywords you can search for, but later more about those keywords. The second way to find out if a dating platform is trustworthy and suitable for your preferences is by check for customer reviews on the internet. If people that are searching for the same thing as you do and in the same region as you do are happy with a website, you can give it a try. Last but not least, you can check the website DatingSpot24.com. On this platform, you will find many and extensive reviews about good and bad online dating platforms.
Find the right partner – also in real-life with online dating in USA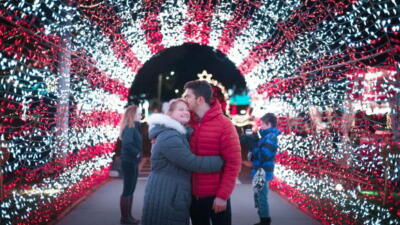 There are a few reasons why online dating scam is thriving. It is by far not right that only people fall for it, that do not know about the safety on the internet. The operators of such non-reputable dating portals are brilliant and use cheeky misleading information to trick the user. They will make grand promises that sound just great. For example, the advertisement that you will get in touch here with exciting people from your region in no time or that you will find like-minded people here.
Such slogans sound very good, but you have to look behind the curtain as well. If a dating website promises you that, it might bring you exactly that. But not the way, you thought things would go. The advertisement that you will find like-minded people here is an excellent misleading detail. It does now apply that you can have physical contact with the person. More, it does not have to be a real person, which is just like you.
That is the standard trick of a fake chat. Some fake operators operate fake profiles which show a fictional person. This fictitious person might look like your dream partner and acts like her or him. But the problem is that you can't meet the person on the great looking profile picture as it is not a real person. One way to avoid that is to check the terms and conditions for keywords like "fictitious person, physical contact, chat bots, fantasy cuties or fake operators". There are a lot of other names for the scam. Those are only some of the most common keywords. That is another reason why many people fall for the cheeky tricks and misleading information of the operators.
We recommend one of our winners!
We recommend one of our winners!
The operator of the website
If an operator of a dating website operates one good platform, it is common that this company runs a few more websites. That does not make one site better or worse. But, if you check for more information about the operator on the internet, you will either find good or bad reputations. Usually, an operator of one scam dating website will run many other non-reputable dating platforms. One functional scam dating portal leads to the conclusion that more scam websites will bring more money.
If the website is a scam with a subscription trap, you can check for keywords like automatic renewal or automatic extension. Most of the time a trial membership is offered, that is very cheap. But, the deadline for termination stands in conflict with the term of the trial membership. In the end, you can only miss the deadline so that the membership will renew automatically. Then you stepped into the trap and have to pay an expensive subscription for many months. So, if you found one dating website that looks just like the perfect dating website for you, you know what to do. Check the terms and conditions of the website.
Again, if you look up the name of the operator, you probably will find a lot of negative reviews. On the website, DatingSpot24.com are also the more extensive description of how the different scam works on online dating plus there you will find the names of the operators of such scam dating websites.
Be save – take the best of the best for online dating in USA
Online dating can make things so much easier if you take the right one. On the website DatingSpot24.com, you will also find a list of the best online dating portals. There are a few reasons to choose one of them. They will offer you the best service in the best price-performance ratio. Plus because those websites are test winners, many people register there and try their luck. That means again that such a site will offer you the best chances to find the right match for you.
Of course, there is not only one test winner. There are a few very excellent choices for every category of online dating. It does not matter if you are looking for a casual date or the love of your life. There is a selection of portals that will offer you precisely what you are looking for. Sure, they will have the best data protection to keep your personal information save. That is especially important for people that are looking for a casual date as they are in an ongoing relationship or even married.
That brings us to our last reason to try online dating. It is not the final reason to try online dating in general as there are plenty of good reasons to give it a try. The example mentioned just before brings us to the point that everything is possible on online dating.
We recommend one of our winners!
We recommend one of our winners!
The world of online dating has no borders
There are no limits or boundaries that you have to take care of, but of course, online dating is not a place where you can find illegal things, and it does not give you the right to act respectfully to others. Sure not, but it offers you the chance to find a person, that loves just the same movies or hobbies as you or has the same sexual preferences as you do. You can find a charming date while you are travelling in the US, in Europe or Asia as most of the best-rewarded dating websites are available all over the world.
In the world of online dating, it does not matter where you come from and what you are also looking for there will be at least a handful of great dating websites that will offer you precisely what you are looking for regarding the costs, the service and the member's that are to find there. So you see, there are a lot of good reasons to try online dating. The only thing you have to do is to make sure that this website is not a scam, and its operator is trustworthy. But now you also know how to find a secure online dating website and later the right match for you.